Despite the tightened measures as a result of increasing COVID-19 infections, Free From Food Expo 2021 opened its doors in the Amsterdam RAI on 23 November. Around 4,000 international food professionals attended this two-day food expo. They described the trade fair as "atmospheric, inspiring and high-quality". The next edition is already scheduled for Autumn 2022 – again in the Amsterdam RAI.


"After a tense few months, during which we were never fully sure we could actually go ahead, we were able to open the fair under the safest conditions." says organizer Ronald Holman of Expo Business Communications. "We managed to create an atmosphere of enthusiasm and confidence, and with more than enough quality to make the trade fair highly relevant for participants."


Insights into relevant food trends
The two-day Free From Food Expo revolved around innovation and sustainability in the food industry, with leading roles for organic, vegan, plant-based, dairy-free, sugar-free and gluten-free. In other words, products that are becoming more mainstream due to increasing concerns about the climate and the growing awareness of the importance of healthy food. To align the retail and food service range even better with this demand, and to accelerate product development, Free From Functional & Health Ingredients 2021 created an international connection point for food professionals from all fields: from category managers and buyers, to manufacturers, marketers and food technologists.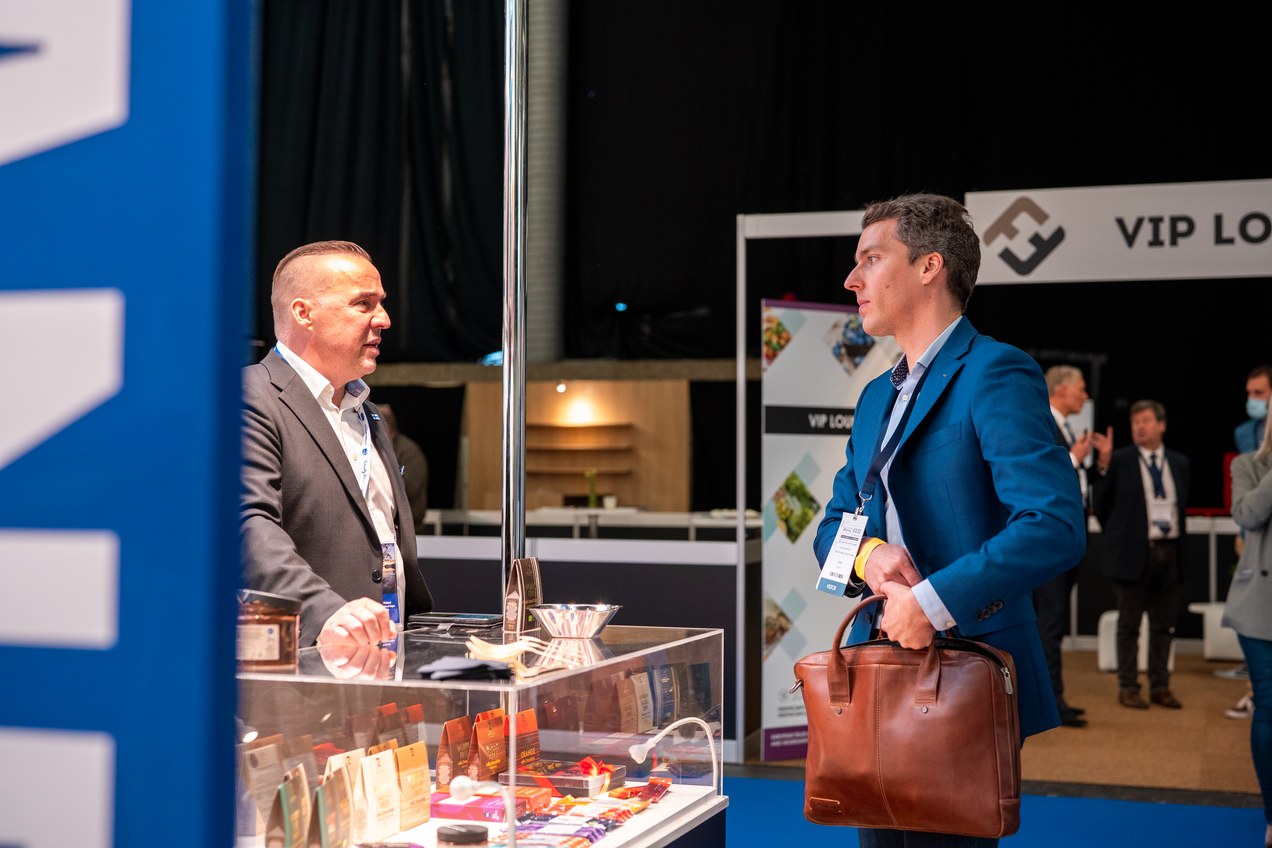 Dutch and international markets well represented
Important industry-wide players were present from the Dutch and Belgian market, such as Albert Heijn, Nestlé, Unilever, Carrefour, KLM Catering, Picnick, Click, and the fast on-demand grocery delivery company Gorillas. Country pavilions also introduced trends and insights from all over the world: from Austria, Lithuania and Finland to Tunisia, the United States and Denmark, which is a global leader in vegan and product-free. For this reason, the Danish ambassador Jarl Kåre Frijs-Madsen opened the exhibition.


Meet live
The fair literally catalyzed the connections needed to get the right products to the right place, Holman recalls. "Consumer demand has grown significantly. It's why hundreds of manufacturers, brand owners, researchers, universities, nutrition professionals, buyers, dieticians, bakers and others have joined the Free From community in recent years. Really meeting each other live in a safe environment clearly brought the energy and inspiration to take developments to an even higher level."

"Visitors found interesting new products from the majority of the exhibitors. The exhibitors I spoke to were enthusiastic about the quality of the visitors."
Lenneke Pors-Schot, editor Biojournaal
'Thank you for a well-organized exhibition in Amsterdam. Despite the COVID-19 difficulties, it was a great event."
Dace Cima Steinberga, Foreign Trade Promotion Department of Latvia


"A good fair – against all the odds!"
Bart Willems, Dafco/Trouw


"In one word: Top! Each conversation with attendees was inspiring and will certainly lead to business."
Helen Hissink, The Mayo Sisters


"Right from the beginning we got good feedback from new and regular exhibitors," recalls Holman. Participants appreciated the good program with relevant speakers, a lot of variety and innovation, a good mix of A-brands and private label, expertise from all layers of the industry, and plenty of fun, new brands to ensure a very high quality.


During the fair, various prizes were awarded to companies that have made a significant contribution to the 'free from' food industry, along with innovative new players:


• Life Time Achievement Award: Kentaur (Switzerland)
• Best Product of The Year Award: Naturli Foods with Vegan Butter (Denmark)
• Best Brand of the Year Award: Bute Island with Dairy-Free Vegan Cheese: Sheese (Scotland)
• Free From Packaging Award: Scoopeasy (Israel)
• Newcomer Award of The Year: Madame Cocos with Raw Coconut Pastry (the Netherlands)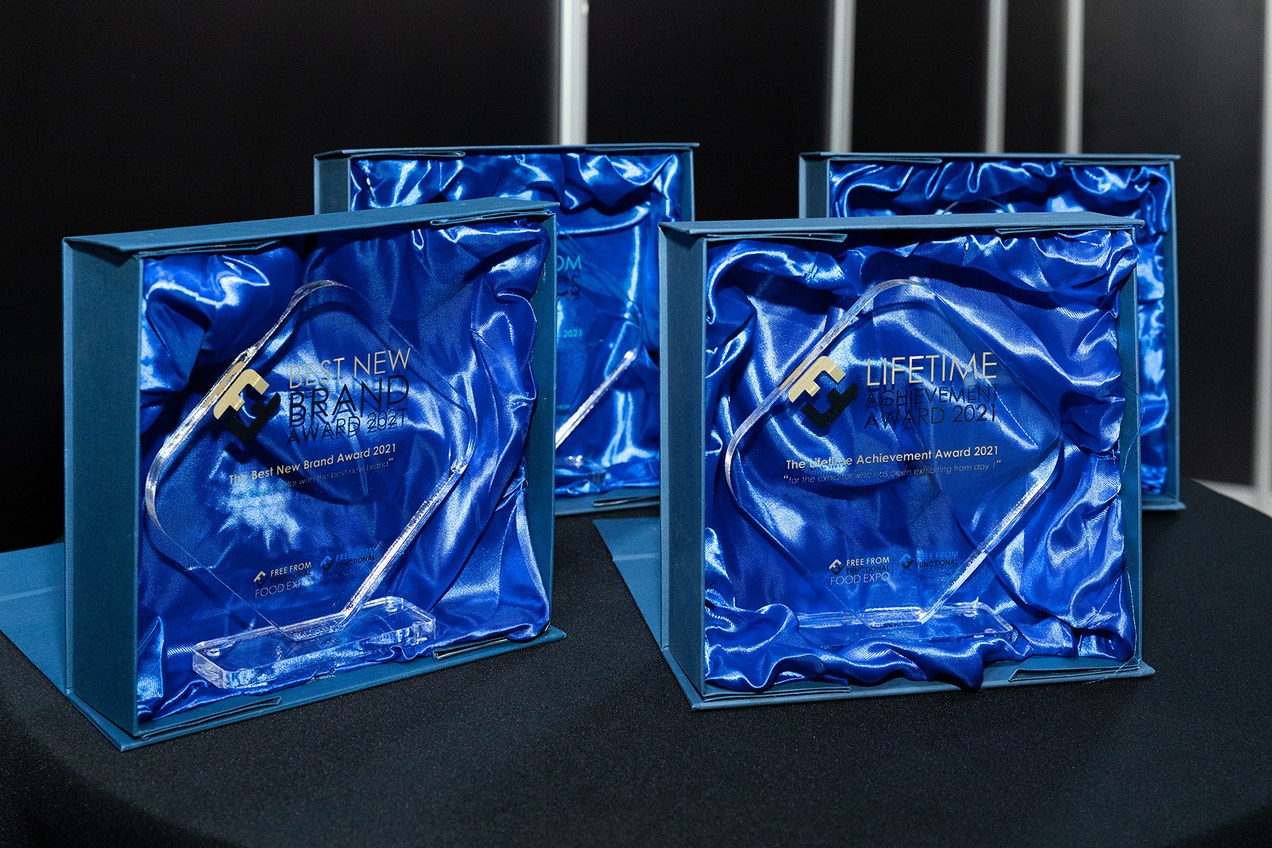 In addition to Amsterdam, the Free From Food Expo in 2022 will also be held in Barcelona, Bangkok and São Paulo.
, ,